Founded in the 1980s by Tan Sri S P Lim, Titijaya has completed more than RM1 billion worth of properties, mainly medium to medium-high-end projects, in the Klang Valley.





It is always heartwarming to learn how someone rose from poverty and hardship to attain success and affluence. Such is the story of Datuk S P Lim, founder and managing director of Titijaya Group.

What started out as a small construction sub-contracting outfit is now a property development company, with completed projects worth over RM900 million, mainly in Klang, Selangor, Lim's hometown. The group is now set to expand to Sabah and possibly Kota Baru in Kelantan.





When Lim turned 17, he decided to take up construction skills as his job at the market was only earning him RM40 to RM50 a month. "Those days, there were no concrete machines, you had to learn how to do it manually," he recalls.

When he was 22, Lim started his own small company as a sub-contractor and got his first big break. He made his first RM1 million when he was 28, building a holiday home in the hill resort town of Fraser's Hill in Pahang. "Nobody wanted the job as it wasn't easy transporting materials up and down the hill. With the money I made, I bought land and developed small projects like in Bukit Cheras and bought oil palm estates in Meru, Klang."

Lim's property development and construction business grew from there, and he professes that there is no substitute for hard work and careful, detailed planning. He believes this is the reason the company's projects attract many repeat buyers. Among the developer's significant projects are the new transport hub in Klang, known as Klang Sentral, and serviced apartments E-Tiara (next to Carrefour and Subang Parade) and Casa Tiara, completed in Jan 2007 and May 2008 respectively, in Subang Jaya.

Today, Lim's daughter Charmaine and son Poh Yit helm Titijaya Group as director and CEO respectively. They lead the company's operations in the Klang Valley,
Charmaine. Lim Puay Fung, age : 32 Charmaine serves as Sales and Marketing Director of Titijaya Berhad and TGSB Group. Ms. Charmaine has been Sales and Marketing Director of the TGSB Group since 2005. She is responsible for Titijaya Berhad's sales and marketing division and oversees it's marketing and promotional activities for its on-going development projects such as Subang SOHO and Subang Parkhomes. She has approximately 8 years of experience in the property development industry . She started her career in the property development industry with the TGSB Group. She has successfully managed the marketing, advertising and promotional activities for Klang Sentral Commercial Centre (Phase 1), First Subang, Tiara Square Business Centre, Etiara Serviced Apartments and Casa Tiara Serviced Suites. She has been Executive Director of Titijaya Berhad since December 29, 2010. Ms. Charmaine graduated from the University of Adelaide, Australia in 2002 with a Bachelor of Commerce (Corporate Finance).
Her tenth year since joining the company, Charmaine Lim now helms Titijaya Group as the company's Director. Together with her brother, they have followed in the footsteps of their father, who founded the company in the 1980s. Having been exposed to the real estate arena at a tender age, she found her calling when she embarked on her first project as a marketing executive.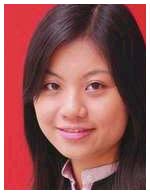 I joined Titijaya Group as a Marketing Executive back in 2003 after graduating from University of Adelaide. My first project back then was the E-Tiara serviced residence in Subang Jaya. Although a newcomer, I felt really proud as it was like my baby then. I remember clearly it was a mad race to put the finishing touches on the showroom the night before the launch, and it was such a tiring experience. But it all paid off the next day when we had an overwhelming response from eager buyers, some even queuing up since the wee hours of the morning. The moment we opened our doors, the sales office was packed.
A Bangkok-based purchaser, Lau Tian Liang, agrees; he is among the purchasers at e-tiara. "I had been looking around for an investment property and this seemed to be a good one. It is also something that I do not mind staying in." He is fully aware of the risks. "I understood `serviced apartments' were not covered by the HDA, but I took the chances and put my faith in the developer."
What is clear, then, is for home buyers to be aware of the benefits offered by serviced apartments and weigh them against potential risks. While buying a serviced apartment has its share of risk, Lau had this to say about his serviced apartment purchase. "No investment is risk-free."
My brother and I, we have been exposed to business since young. Our father used to bring us along to business functions and events. Sometimes we get to listen to serious dialogues and so on. And while he guided both of us, I think he also liked seeing us make mistakes because from the mistakes, we learn. That's why when I joined the company, I started from the bottom, and slowly learned the ropes.
"THIS is my first job ... and it'll be my last," says Charmaine Lim Puay Fung matter-of-factly.
Philanthropist Datuk Lim Soon Peng is Titijaya managing director and both his children who are graduates are also on the board. His son, Lim Poh Yit, is the chief executive officer and daughter Charmaine Lim Puay Fung is the director.
The group, with a 20-year track record, started a trend of sorts when it launched the e-Tiara in 2004. Despite pricing the units higher than others, they were well received. Today, they have been fully sold and handed over to buyers five months ahead of schedule.
Titijaya's IPO, which is due to list on the Main Market of Bursa Malaysia this month, comprises a public issue of 81.7 million new shares and an offer for sale of 49.5 million existing shares.
For financial year ended June 30, 2013 (FY13), Titijaya Land posted a 53% increase in net profit to RM52.2 million from RM34.1 million a year ago, while revenue rose 64% to RM193.8 million from RM118 million respectively in FY12.
Its chief operating officer
Lim Poh Yit
said Titijaya's current land bank totalling190.2ha concentrated in the Petaling and Klang districts in Selangor, which Lim said would be able to sustain the group until 2021.
On-going projects under Titijaya Land's portfolio currently have a total GDV of some RM1.08 billion, namely Subang Parkhomes and the current phases of Seri Alam Industrial Park and the Zone Innovation Park.
Lim said together with his father and sister Charmaine Lim Puay Fung, who is involved in the sales and marketing of the group, the family will continue to spearhead and determine the course of Titijaya Land despite the Lim family's shareholding in the group being reduced to 61.4% post-IPO from 100% currently.
On expansion plans, he said that RM30mil from the initial public offering (IPO) was allocated to acquire additional land bank.
Executive director
Charmaine Lim
added that the group was still focussing on prime locations in Klang Valley and its ongoing projects.
Titijaya's unbilled sales amounted to RM500mil as at June 30, 2013.
The group set a dividend policy of up to 30%, which Lim noted meant about 4% to 5% yield.
Post-listing, the group's net gearing would be 0.22x while gross gearing is 0.44x. Titijaya aims to raise some RM122.6mil from its IPO.
Aside from the RM30mil allocated for land acquisitions, RM49.5mil will go into Titijaya's working capital, RM15mil for repayment of bank borrowings, RM24.3mil for repayment of advances from previous shareholders of its subsidiary Epoch Property Sdn Bhd and RM3.8mil for the listing exercise.chief operating officer Lim Poh Yit said at the company's prospectus launch.